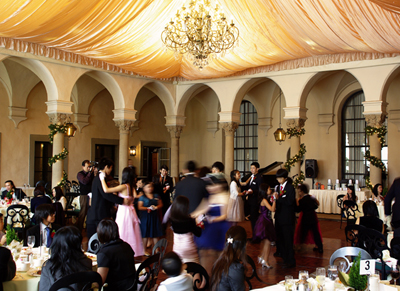 Since its first inception in the 18th century European court, cotillion has been a foundation from which countless young adults and children have learned etiquette and social grace. Taking root from a series of dances, the participants benefit from lessons in leadership, poise, integrity, and character. Today, the new generation of cotillion has evolved - adapting accordingly with social change - and is fast becoming the new education focus among many young families on the East Coast and in California; offering much more than the learning of a few dance steps. Nonetheless, the basis of cotillion has not altered, still presenting children to proper etiquette and decorum, within the context of formal dancing.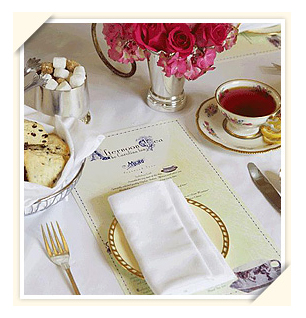 Harmony Cotillion is a curriculum designed to give young people instruction and practice in the courtesies that make life more pleasant for them and those around them. The program offers young adults formal training in standard ballroom dance, and provides opportunities to practice and enjoy these skills at memorable parties, balls, dinners and events - complete with decorations, refreshments, favors and prizes.
Participants in the curriculum are exposed to an atmosphere rich in positive learning; one that is reinforced by practice in etiquette and manners. The environment exacts confidence and focus within the partaker, such that each extracts immeasurable values and experiences.
Our mission is to reinforce values in young adults and children that will have a positive impact throughout their lifetimes.
Our curriculum is designed to meet varying age levels and is designed to offer a fun learning environment.
Our program is conducted in a fun, social, and formal setting; lessons are communicated via demonstration and participation.
Our objective is to instill etiquette and values into the mindset of the students so that such behavior is the norm, rather than the exception.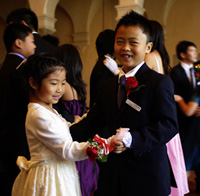 The obvious elements acquired within the curriculum are an expanded appreciation for music and dance; however, the intangible gains are everlasting: the understanding of the value of positivity - of self-confidence and poise; the significance of proper decorum and its role on how one is received and perceived by peers; and the constructiveness of respect extended to another.
At Harmony Cotillion, participants have fun with their friends; make new friends; play interesting games, and win prizes while learning social etiquette that will elevate their confidence level and contribute to their future success. We emphasize correct protocol, social dance, and fun. Through instruction and practice, good manners become second nature, and students gain confidence and poise by learning how to handle themselves in a variety of social situations. Most importantly, the ideals gained from the curriculum transcend the cotillion.